Building Information Modelling
Ainsley Gommon's policy since 2013 is to use BIM on all new projects, unless there are compelling reasons otherwise. We chose Revit as the market leading BIM program for compatibility with other consultants. We have already completed or are working on several projects using Revit as our primary design tool. In addition to staff training, we have invested in IT and hardware upgrades to enable us to utilise BIM effectively as a design a design process and meet the requirements of Revit and to provide capacity for future growth in the use of BIM.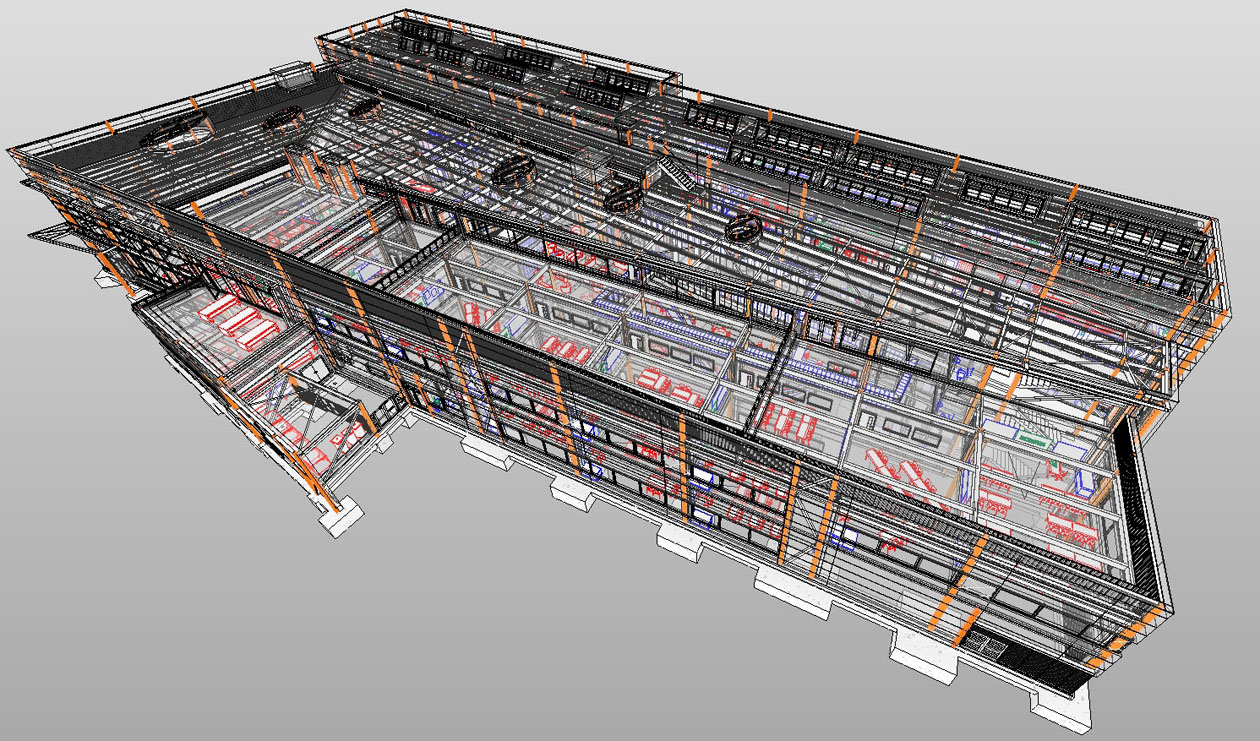 The Government's proposed mandate is that all centrally-funded Government construction projects must be delivered using Level 2 BIM from April 2016. Although not covered by the mandate, Local Authorities are also adopting this strategy. Level 2 BIM requires file based collaboration and production of 3D information models by the integrated design team in discipline specific models (e.g. architectural, structural, services), with a single common data environment (CDE) to store shared data and information. These models need not coexist in a single model, but following the guidance in PAS 1192-2 ensures that each designer's model is compatible before it is used by another team member.
Ainsley Gommon has drafted a BIM Protocol to define BIM standards, settings and best practices, to ensure that BIM files are structured correctly to enable efficient data sharing in accordance with Government guidelines. We are also developing a suite of related BIM documents, including a BIM Execution Plan, Project Set-Up Guide and a Revit Model Validation Checklist to assist collaborative working on projects.